Register
Open Plays Volleyball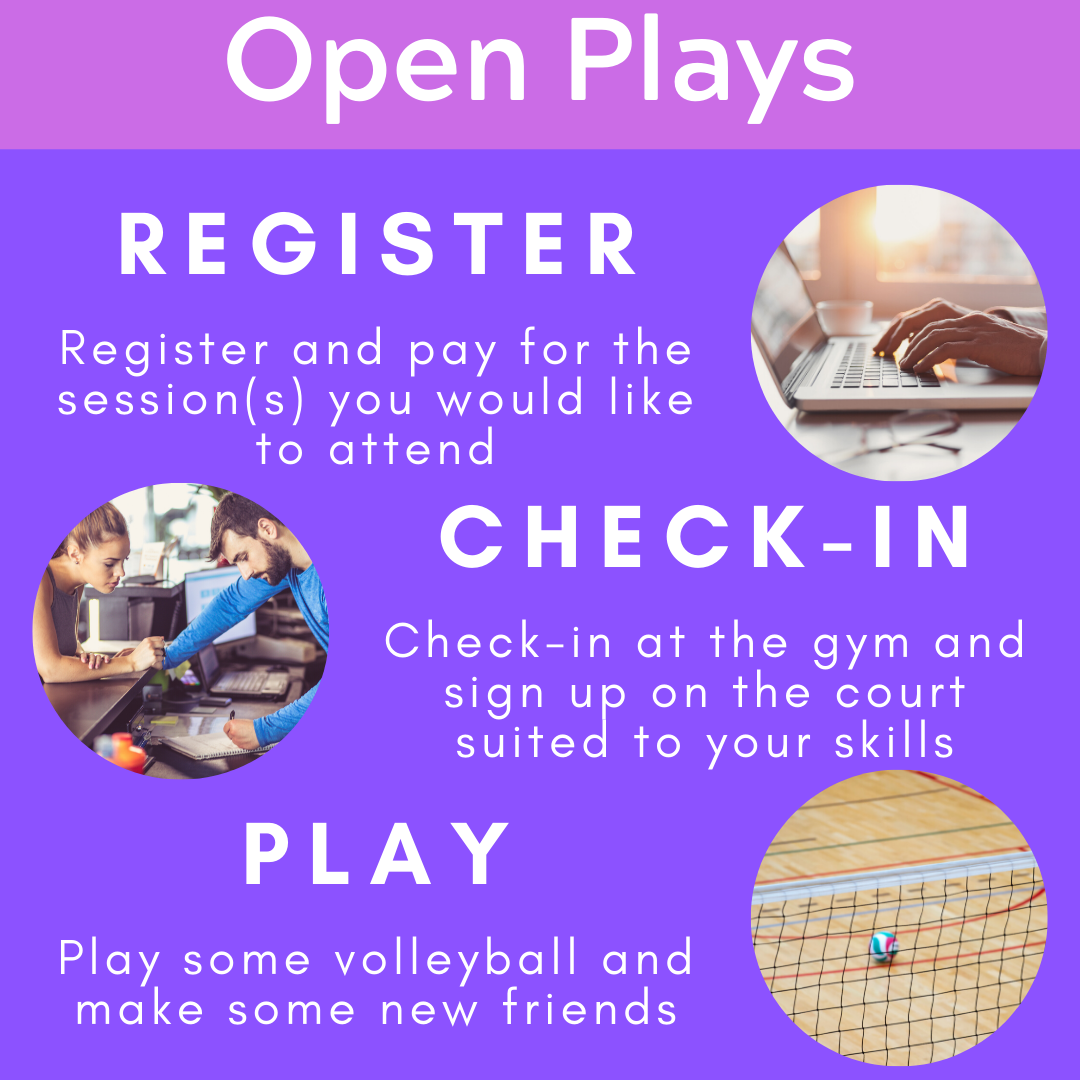 Two courts will be for skilled players and one court for social players only. You may not sign up anyone except yourself and you may not sign-up twice at the same time. Two courts will share one sign-up sheet and the Social court will have it's own sheet.
Please play on the court that is the best fit for you and for the safety and enjoyment of the court. If you are found to not have the skillset and knowledge to play on a particular court, you will kindly be asked to move appropriately.
We'll begin with warm-ups and Queen/King of the Court. Then the hosts will announce for games to begin and the score maximum per set. We kindly ask someone waiting for their next game to keep track of the score using the scoreboard located by each court.
Spots are limited! Feel free to reach out to the board if you need assistance.

Individual Player Fees

Regular

$8.00

Individual Player Fees

Regular

$8.00

Individual Player Fees

Regular

$12.00

Individual Player Fees

Regular

$8.00

Individual Player Fees

Regular

$8.00

Individual Player Fees

Regular

$8.00

Individual Player Fees

Regular

$8.00

Individual Player Fees

Regular

$8.00

Individual Player Fees

Regular

$8.00

Individual Player Fees

Regular

$8.00

Individual Player Fees

Regular

$8.00

Individual Player Fees

Regular

$8.00

Individual Player Fees

Regular

$8.00