Register
Open Plays Volleyball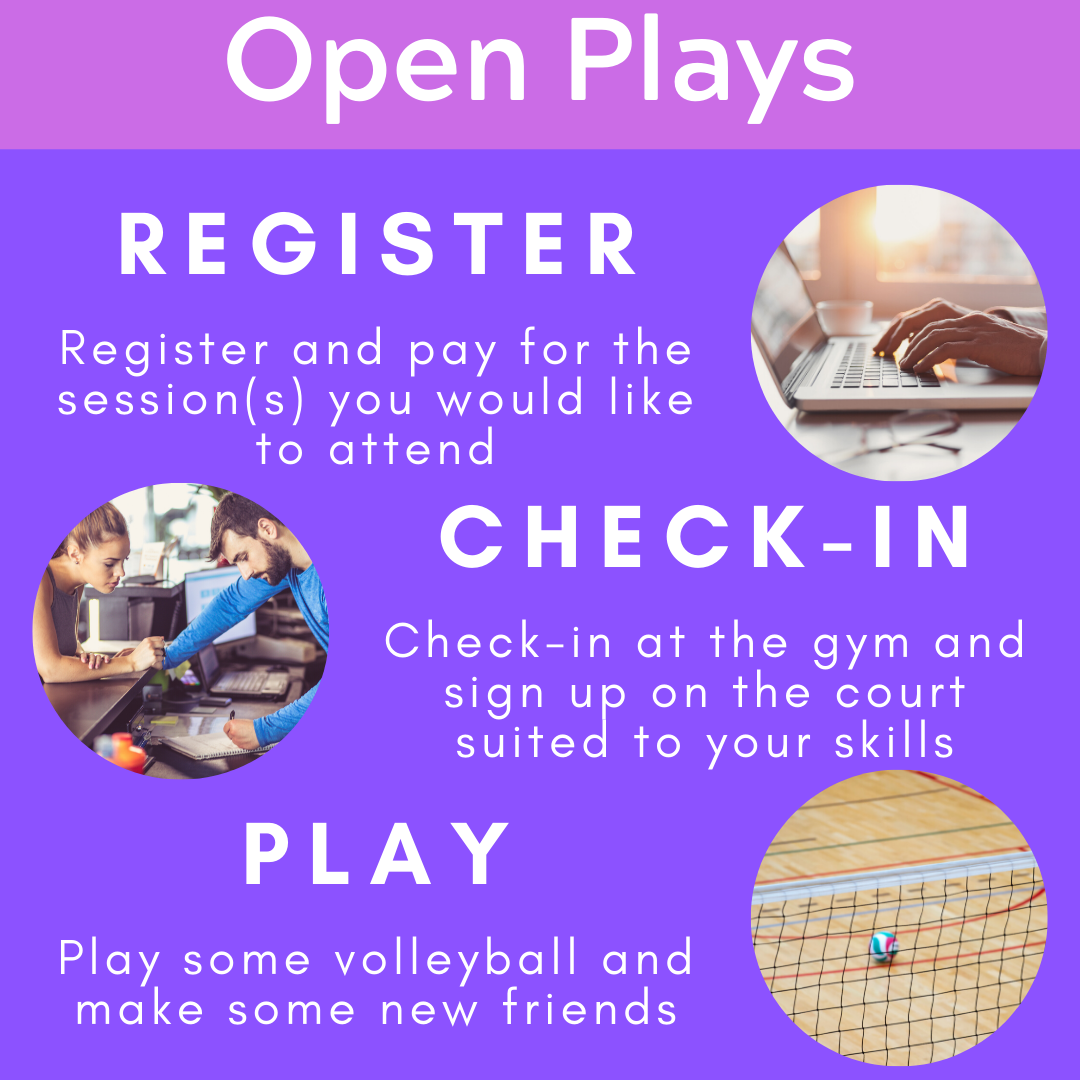 We will have 2 courts per night to accommodate 2 divisions.
Please play on the court that is the best fit for you for the safety and enjoyment of the court. If you are found to not have the skillset and knowledge to play on a particular court, you will be asked to move appropriately.
Volleyball Austin will adhere to the following guidelines:
1. Masks are required (must remain on when inside the building)
2. Temperatures will be taken at the front door before you enter
3. VBA will provide hand sanitizing wipes and hand sanitizer please utilize after every game played
4. High 5ing after games is discouraged.
5. Each ball will need to be sprayed with alcohol prior to using for the night, this includes VBA balls as well as any ball entering the facility.
Feel free to reach out to the board if you need assistance.

Spots are limited to 18 people per division! We encourage you to still sign up if waitlisted as this will let us see the demand. Players who have paid and did not make the cutoff will be refunded.
**This is our first iteration of doing Open Plays online. Will want to always improve, while you still have to sign up on the courts, you will be paid and therefore do not have to wait in line to do so but will still need to check in.
Individual Fees

Regular

$12.00

Individual Fees

Regular

$12.00

Individual Fees

Regular

$12.00

Individual Fees

Regular

$12.00

Individual Fees

Regular

$12.00

Individual Fees

Regular

$10.00